Looking to repower your canal boat, is your old engine difficult to start, very smokey, and their is more oil in the bilge than in the engine then look no further and fit a new Canaline Marine diesel engine.
We can supply a new Canaline Marine diesel engine, with the options you require – Check out our repower section on our website
We can also manufacture special engine feet to suit your existing beds, fit your existing gearbox, and even spray the engine a colour of your choice – We even sprayed one green!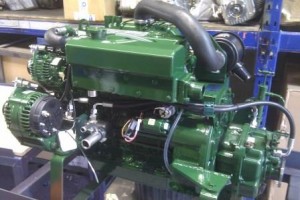 We have lots of options, and will package the engine to suit your requirements. We will work direct with you or through your engineer or our local dealer, and prices starting from £3950.00 including VAT for a Canaline 38, fitted to suit your gearbox, single 50 Amp alternator and panel. We certainly have the right price! and remember we have a 3 year warranty to go with it.
To contact us, fill in the enquiry form or give us a call